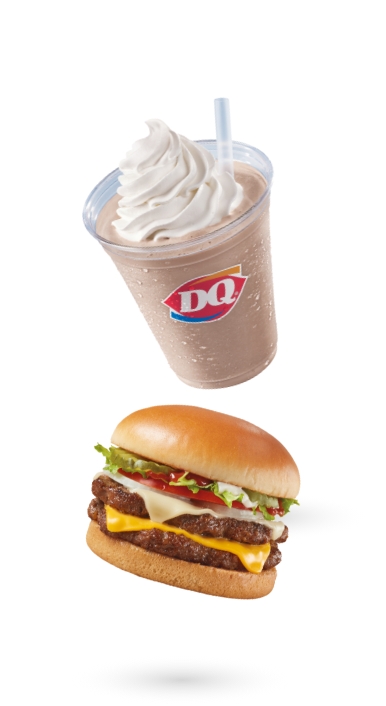 Steps to Owning a DQ Grill & Chill® Franchise
FIVE STEPS TO FRANCHISE OWNERSHIP
If you've ever dreamed of owning your own business, a DQ Grill & Chill® franchise might be the perfect fit. By becoming a DQ® franchise owner, you get the chance to be your own boss while benefiting from a proven business model and a trusted brand name.
The process of owning a DQ Grill & Chill® franchise starts with a simple inquiry and a conversation with a representative from the brand. From there, you'll work through a series of steps that will ultimately lead to your grand opening. With a commitment to quality and customer service, Dairy Queen® has been a favorite among families for generations, making it a smart choice for anyone looking to expand or get into the restaurant business.
Step 1

Inquiry

Get in touch with us online for more information about our DQ Grill & Chill® franchise opportunities. Our friendly team can provide you with all the information necessary to make a confident decision. You'll receive a copy of our current Franchise Disclosure Document (FDD), which includes additional and more detailed information regarding the franchise opportunity.

Step 2

Research and Due Diligence

We want to make sure you have a complete understanding of our franchise system so you can make a well-informed decision. We invite you to conduct as much research as you feel is necessary. Our team is also happy to address any questions or concerns you have.

Step 3

Application Process and Development Review Committee Approval

When you're ready to pursue a DQ Grill & Chill® franchise, talk with us about an official application. We will share any additional information regarding the qualification process.

Step 4

Store Construction and Management Training

Our franchise support team is made up of several individuals who are all uniquely qualified to assist you with the process of opening a DQ Grill & Chill® franchise. We will assist you with the design and construction of your restaurant as well as with the training of your management and crew members so you're fully prepared for your grand opening.

Step 5

Open Your DQ Grill & Chill® Location!

This will be the day a sweet new chapter in your life begins! Don't worry, our franchise support team won't be going anywhere. We'll continue to provide guidance including operational and marketing assistance to ensure your new Dairy Queen® franchise hits the ground running.

The Dairy Queen® franchising and restaurant development process takes an average of 18 months from inquiry to the store opening, depending mostly on the real estate conditions and the franchisee's motivation.

Learn More About
Our Available Markets
Our Dairy Queen® franchise support team is here to help you through every step of your journey. Whether you're looking to franchise in the United States, Canada, or international locations, there's a lot you can look forward to with a Dairy Queen® franchise.